Best Toenail Removal Team Los Angeles: Meet the Juvanail Doctors
Our doctors are both highly trained podiatrists (foot and ankle specialists) serving the Greater Los Angeles and Beverly Hills area. Their goal: to provide the best, least invasive and most effective treatments to their patients. Both doctors are highly experienced in foot and ankle surgery and injury repair, as well as foot maintenance and beautification. With over 25 years of combined experience and several memberships with the most prominent Podiatry associations in the country, Dr. Alfandari and Dr. Jamshidinia are well equipped to handle your foot and ankle needs.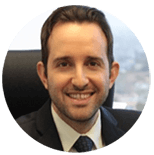 Meet

Ronny Alfandari, DPM - Beverly Hills Podiatrist
Dr. Ronny Alfandari is a prominent podiatrist serving the Greater Los Angeles Area. Specializing in podiatric surgery and non-invasive foot care, Dr. Alfandari is dedicated to serving the city where he was born and raised. After earning his Doctor of Podiatric Medicine he went on to become a member of The American Podiatric Medical Association, The California Podiatric Medical Association and The Los Angeles County Podiatric Medical Association.
Dr. Ronny Alfandari is a specialist in all aspects of the foot and ankle including reconstructive foot and ankle surgery, advanced lower extremity wound management and limb salvage. Aesthetic foot surgery, bunion correction and minimally invasive hammertoe repair are his main areas of specialty. Dr. Alfandari is dedicated to giving his patients short recovery times and superior outcomes. Because of this he stays atop the latest advances in surgical and non-surgical techniques, allowing his patients the greatest care possible. Dr. Alfandari provides the Juvanail Procedure to give his patients the most effective treatment algorithm allowing for rapid improvement and resolution of thick fungal toenails affordable. The Juvanail Procedure is a proprietary blend of highly researched and published methodologies that once combined work thru an entourage effect on toenail fungus rapidly clearing the nail and preventing recurrence.
University of Arizona
Bachelor of Arts in Economics
Awarded May 2001

Barry University of Podiatric Medicine
Doctor of Podiatric Medicine
Awarded May 2007
Veterans Administration – Greater Los Angeles
Trained in all aspects of elective foot surgery, reconstructive foot surgery, ankle trauma diabetic limb salvage and complex wound care.
 2007-2010
Olive View UCLA Medical Center
Trained in limb salvage, foot and ankle trauma, elective foot surgery, inpatient management, and diabetic wound care.
 2007-2010
American Board of Podiatric Medicine
Diplomate at American Board of Podiatric Medicine.
American Podiatric Medical Association
California Podiatric Medical Association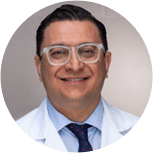 Meet

Kamran Jamshidinia, DPM, FACFAS
Doctor Jamshidinia is a renowned podiatric surgeon serving the greater Los Angeles area. Located in Beverly Hills, Doctor Jamshidinia is dedicated to offering the highest level of care in a safe and controlled environment. As a Los Angeles Podiatrist, Dr. Jamshidinia is well trained with over 13 years of experience and years of training.
He is focused on providing minimally invasive treatments and strives to offer non-surgical treatments when they are indicated. Because of this, Dr. Jamshidinia, has introduced the Juvanail Procedure to provide you with beautiful and healthy toenails with rapid results. Doctor Jamshidinia is a board certified Podiatrist, certified by American Board of Podiatric Surgery. He specializes in all aspects of the foot and ankle including surgery, reconstruction and beautification.
Experienced in cosmetic foot surgery, minimally invasive hammertoe repair and outpatient same-day bunion correction with hidden incision, Dr. Jamshidinia specializes in the treatment of all of the common foot and ankle ailments that so many patients suffer from. He is dedicated to researching the newest, most effective and least invasive approaches for all his patients. Utilizing the latest state-of-the-art technology, Dr. Jamshidinia incorporates the Juvanail procedure an amalgam of various cutting FDA approved and recognized procedures and the most advanced cutting edge Lasers to prevent patients from needing surgery or expensive harmful treatments for their toenail fungus. Tower Foot And Ankle Surgery was founded by Dr Jamshidinia and is the only location in the world offering the Juvanail Procedure.
California State University Northridge
Bachelor of Arts in Biology
Awarded May 1995
California College of Podiatric Medicine
Doctor of Podiatric Medicine
Awarded May 1999
Veterans Administration- Greater Los Angeles
Trained in all aspects of elective foot surgery, reconstructive foot surgery, ankle trauma, diabetic limb salvage and complex wound care, outpatient bunion correction, hammertoe repair, foot and ankle tumors
 1999-2000
Olive View UCLA Medical Center
Trained in limb salvage, foot and ankle trauma, elective foot surgery, inpatient management, outpatient bunion correction, minimally invasive hidden incision hammertoe repair and diabetic wound care and surgical treatment.
 2000-2001
County USC Hospital
Attended an externship with County USC Hospital. Trained in all foot and ankle surgery
 1998-1999
American Podiatric Medical Association-past
California Podiatric Medical Association-past
American College of Foot and Ankle Surgeons (Fellow)
American Board of Podiatric Surgery (Diplomate)
Best Toenail Removal Team in Los Angeles